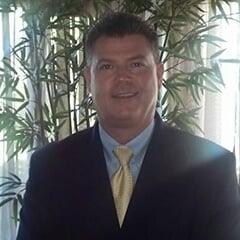 Gary Lewis
​President/Executive Director

​

gary@autocareerpro.com
​

Specialty

:
Executive Manager, General Manager, General Sales Manager, ​
Finance Manager, Finance Director, New or Used Sales Manager,
Sales Manager, Acquisitions Manager, Buy Center Manager,
Internet Sales Manager, Internet Director, Director of Operations, Platform Directors


Gary Lewis is President / Founder of Automotive Career Professionals. Gary has an unrivaled dedication to the automotive industry proven by his work ethic with focus on culture, technology and training that exceeds customers' expectations. His automotive career path stretches over 40 years and for the last 23 years, Gary has provided progressive process awareness evaluations, motivational speaking, skills training or assumed Executive/Operations Management responsibilities for some of the top dealers and dealer groups in the country.




In the spring of 2009, Gary was blessed with the opportunity to acquire an automotive staffing and recruiting company that had served the Northern California market since 1989. He rebadged the company as Automotive Career Professionals and has provided the automotive dealership community with innovative and high value solutions in recruiting and staffing, plus, onboarding, training and staff motivation programs to maintain long term growth. Most importantly, Gary's mission is to utilize his extensive knowledge of automotive dealership operations and dealership staff requirements to provide the key, productive personnel that are essential to a dealership's longevity and fiscal health.




In his spare time, Gary enjoys water activities, and travel but spending every moment possible with his daughter Kaliyah is his true joy.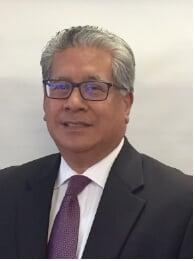 Bob Jacinto
Vice President of Operations
​
Specialty

:
Chief Financial Officer, Chief Operations Officer, Controller, Office Manager,
​Office & Administrative Staff, Fixed Operations Director, Service Manager, Parts Manager, Certified Technicians, Auto Body Shop Manager, Auto Body Estimators, Any Body Shop Staff.


Bob Jacinto is the Vice President of Operations at Automotive Career Professionals. With a commitment to excellence and over 20 years of automotive management achievement, Bob brings a tenacity evidenced by his drive from Fixed Ops, through Sales to GM and ultimately Dealer Principal. More recently, he oversaw operations in the Western U.S. for a leading F&I Development agency. Previous to his automotive career, Bob ran a 200-store specialty retail organization and was Director of Human Resources for a 35,000 associate international retail company. Armed with the extensive resources now available to him through our company, Bob has the skills, tools and experience to lead any search or training initiative within an auto dealership.




Bob has a Bachelor's Degree in Business/HR from George Mason University, a Program on Negotiation Certificate from the Harvard University Kennedy School of Government and is a graduate of the NADA Dealer Academy. Genreral Management and Successor Program . He is, also, a past member of the National Association of Minority Automobile Dealers (NAMAD) and the General Motors Minority Dealers Association (GMMDA).

In his spare time, he enjoys cooking, travel with his wife, Laura, and Jack the chihuahua. And he is an avid Bay Area sports fan and Rotarian.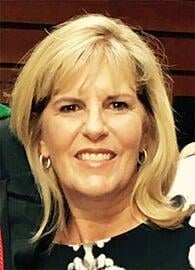 Mica Livingston
Vice President of Recruiting
​

Mica is an experienced Sr. Executive Recruitment Consultant with a successful, proven history of working in the staffing and recruiting industry.
She began her recruiting career in the Automotive industry, but has experience in IT, Healthcare plus various other types of Corporate Recruiting.
In addition, Mica is highly skilled in negotiation, coaching and training.
She is a knowledgeable human resources professional with a Bachelors from University of Tennessee-Knoxville - College of Business Administration..